Building Personal Resilience
The Heartmath® coaching program 'Building Personal Resilience' is proven effective. It is especially fit for people who have a lot on their plate, experience a lot pressure from outsiders and have trouble going to sleep. The 'Building Personal Resilience' program is also very useful for people who often feel tense, worked up or worn out.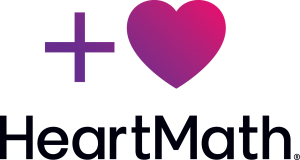 7 individual coaching sessions within a timeframe of about 2 to 3 months
(each coaching session 1 hour)
Location: anywhere in mutual agreement
Inner Balance™ Trainer (est. value of € 219,-)
Heartmath® Workbook 'The Building Personal Resilience Program'
Validated before- and after measuring by Soffos survey agency
Total cost: € 799,- excluding VAT
Reducing stress
With the 'Building Personal Resilience' coaching program you will learn how to cope better with high (work-)pressure. In this individual coaching program focused on enhancing resilience and reducing stress you will gain insight into your sources of stress and energy drainages, and the mental and physical results of these. The heart specialist will teach you HeartMath® techniques which are usable at any time of the day. This way, you will have a firmer grip on your emotional outbursts. These effects are visualized with personal biofeedback.
Inner Balance™ Trainer
The Inner Balance™ Trainer is an app with a bluetooth sensor that can correspond with your smartphone or tablet. You will receive this sensor at the start of the program. With the Inner Balance™ Trainer app you will have a real-time overview of how stress influences the rhythm of your heart. The Inner Balance™ Trainer will remain in your possession even after the coaching program, so you can keep practicing with the sensor and the app.
Managing energy systems
The coaching program consists of 7 sessions of one hour, spread over 2 to 3 months. At the start of the program you will receive a neatly structured and well-organized workbook. During the first session the heart specialist will make an overview of where you use your energy inefficiently and gives insight into the results of this inefficient use for your mood and behavior. Together we also map what gives you energy and the resilience this gives you at that moment. This way the heart specialist gives you insight in how to manage your energy. Right off the bat we will also start with some HeartMath® techniques! Mainly by experiencing and actually doing it, you will learn how to positively change your heart coherence.
Working with the heart specialist
After the first session we will set goals, and with the HeartMath® techniques from the remaining 6 sessions you will learn to apply strategies to improve your way of dealing with stressful situations. We look at bigger as well as smaller sources of stress, because a lot of small sources of stress are just as impactful as one big stressful experience. In the seventh and last coaching session we will make a personal action plan. This action plan will make sure that you (permanently) apply all the learnt techniques and tools to your day to day life.
Becoming a better version of yourself
Analysis of the Stress Reduction Effect-measuring done with over 1100 HeartMath® coaching programs shows that stress symptoms reduce significantly. The participants from the coaching program indicate that they feel more relaxed, feel mentally at ease and behave more balanced in general. Automatic reactions of stress are more easily recognized and the participant often sees more different ways to react to a situation. The HeartMath® techniques that the participant learns with help of the Inner Balance™ Trainer helps him or her to rebalance themselves quicker at the moment of stressful impact. This makes it easier to cope with the daily hassle, at work as well as at home.
NB. Various (Dutch) health insurance companies (e.g. Zilveren Kruis) compensate or fully reimburse costs for the coaching program 'Building Personal Resilience'.